Product Description
Fusion Foam is uniquely engineered, eco-friendly, flexible, and non-loading. The adhesive system used locks our abrasive grain in place while providing exceptionally long life over competitive products.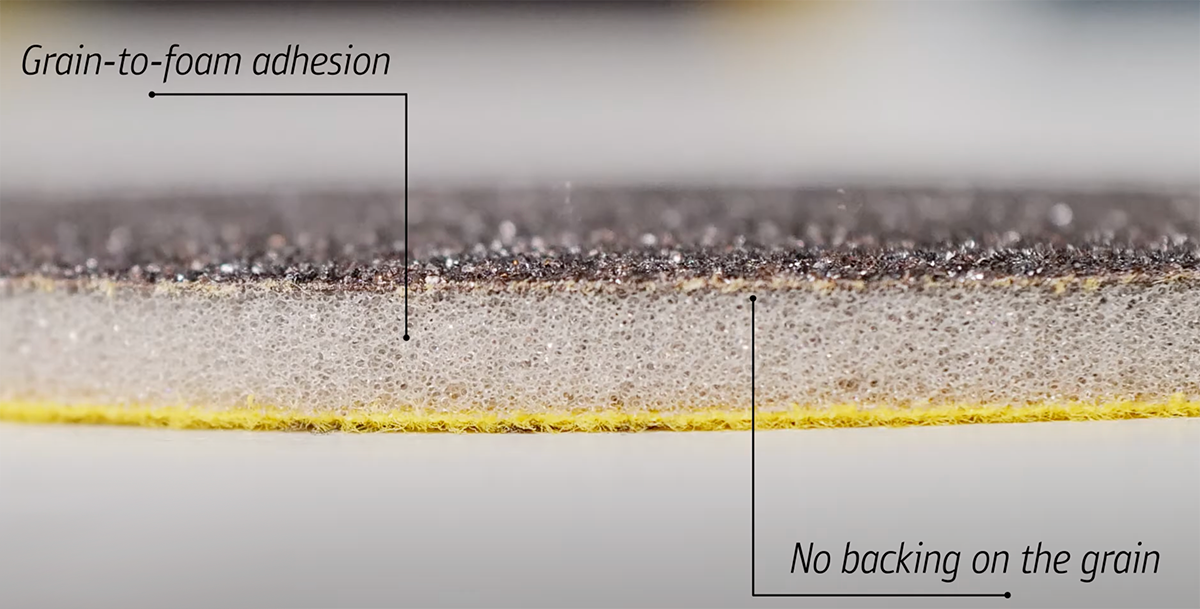 The high quality silicon carbide and aluminum oxide abrasive grains are applied directly to the foam surface
Designed and engineered to obtain an even looking, uniform surface on contoured or flat surfaces
Because of the special coating of the foam, the flexibility of the disc requires no costly, time-consuming interface pads
Fusion Foam may be used either wet or dry
Fusion Foam Discs attach quickly and easily by way of a special velour backing and releases just as quickly from your hook & loop ready backing pad
Applications
Fusion Foam is the perfect choice for sanding filler, primer, orange peel, fiberglass, clear coats, and fine finish restoration. Also excellent for scuff sanding lacquer sealers, conversion varnish sealers, vinyl sealers, or any surface that requires preparation of a top coat.
Autobody, Boating, Solid Surface Materials, Granite/Marble
The grit "range" 600-700 - refers to use on variable speed sanders. At slow speeds the product performs at the coarser end of the range; at higher speeds, the product performs at the finer end of the range.
Sold in packs of 5. 5" in diameter. Aluminum Oxide with Hook & Loop backing.
Custom Field
Stock Item Parent ID
PAR5FUSFOAM
Backing Choices
Fusion Foam
Disc Sizes & Hole Patterns
5" X No Hole
How Discs Connect
Hook & Loop
Product Reviews