Product Description
Rich and Vibrant Colors to Make Your Project Unique!
Color Your Epoxy
Create Unique Colors & Effects
Easy to Mix
Color Stays Suspended in Epoxy
A Little Goes a Long Way
High Tinting Properties
Versatile to Use
Compatible with EcoPoxy Casting and Coating Resins
Highly Concentrated Color Pigments
Our Liquid Color Pigments are specially formulated to mix thoroughly and stay suspended in our casting, coating, and gelcoat epoxies.
Highly concentrated pigments mean you only need a little bit to go a long way. You can mix and match our 8 rich and vibrant pigments to create an unlimited array of exciting new custom colors or combine them with our Metallic Color Pigments or Polyester Color Glitters to create unlimited unique color effects!
EcoPoxy's Liquid Color Pigments consist of non-toxic pigments suspended in a non-reactive resin-soluble carrier which allows them to blend thoroughly, producing long-lasting uniform colors in our two-part epoxy systems.
Advantages of EcoPoxy Color Pigments
Perfect for Solid, Even Color
Non-toxic and Low Odor
Compatible with our epoxy resin systems
What will you create with Color Pigments?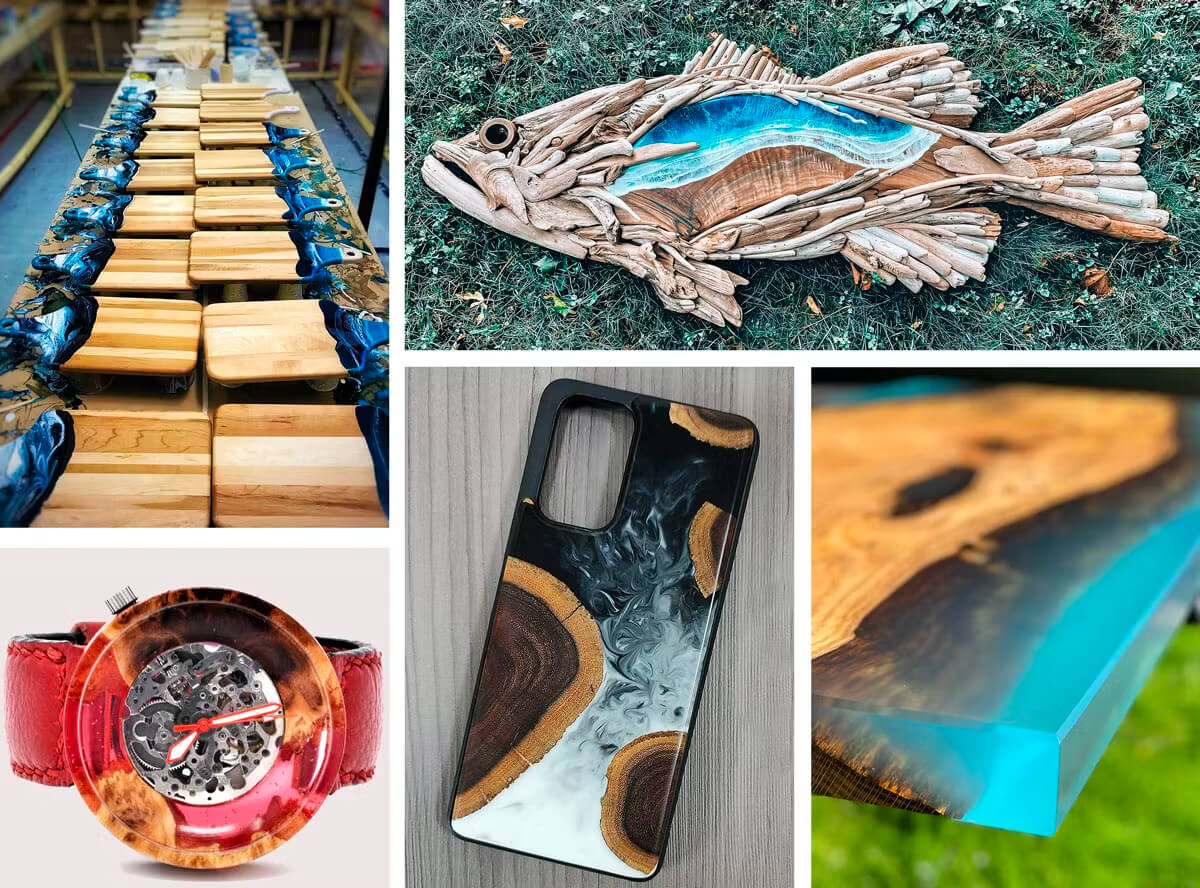 Liquid Color Pigment Features
Create Custom Colors & Effects
Just like with paints, EcoPoxy Liquid Color Pigments can be mixed and matched to create the custom color you're looking for. We recommend mixing up small test samples to make sure you get the look you want, before adding the full amount of pigment to your epoxy.
Even Blending
Depending on how much you add, Liquid Color Pigments can be used to achieve a transparent, translucent or opaque color effect. The high concentration properties of our pigments mean you won't need much to get the effect you want. Start slow and add more as needed. Follow the EcoPoxy resin products' mixing guidelines to ensure proper color blending.
All the Colors of the Rainbow
Achieve a veritable rainbow of colors with our selection of 8 Liquid Color Pigments; available individually or in sets, in 60mL, and 120mL bottles. Combine with our Metallic Color Pigments or Polyester Color Glitters for infinite creative possibilities.
Custom Field
Main Category
Discountable
Restriction Code
Chemicals
Product Reviews