Posted by Klingspor's Woodworking Shop on Nov 4th 2021
Klingspor Router Bits are manufactured in the USA, using solid alloy steel shanks, high-quality extra thick American made Super Micro-Grain carbide (C2 or C3) and precision ground for proper balance at high RPM's
9 Step Router Bit Manufacturing Process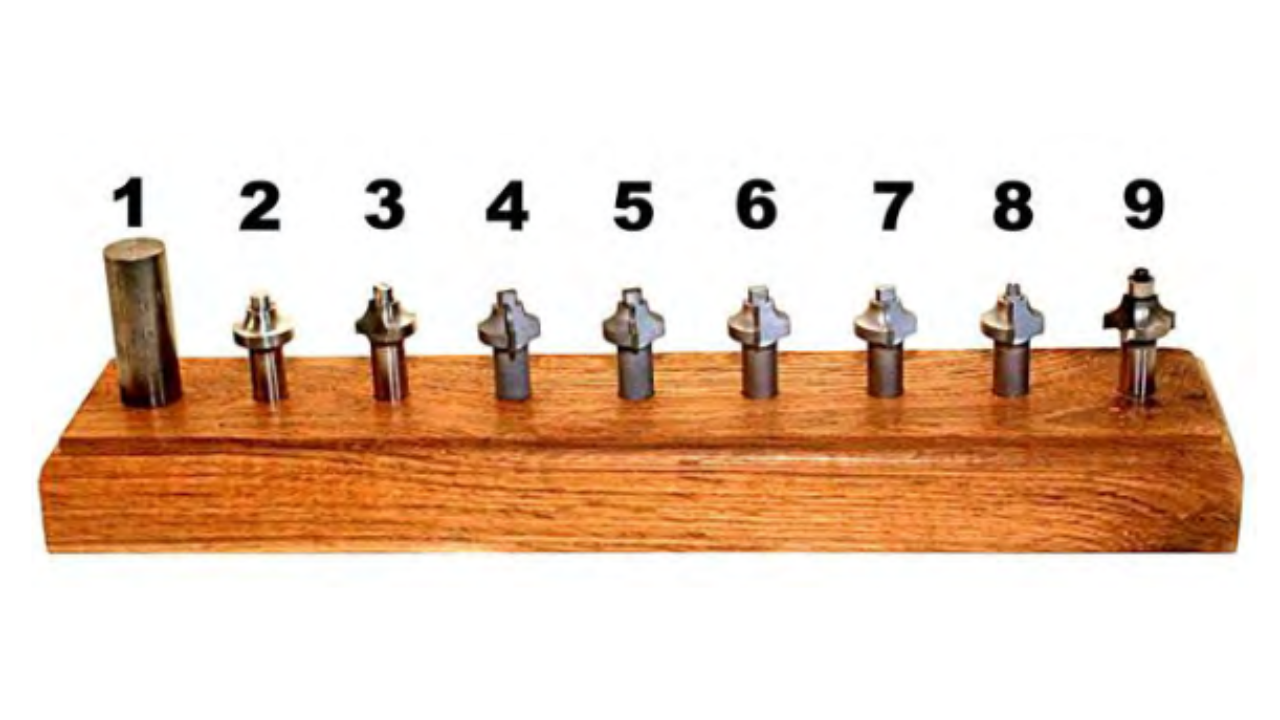 All Klingspor router bits are made from heat treated, solid steel alloy bars. Cast bodies are cheaper and not as good. They can produce more vibration.
The bodies are precision turned on CNC lathes.
The bodies then go to computer controlled mills for the carbide slots.
Large pieces of top quality tungsten carbide are brazed in using a braze alloy that is one - half pure
silver. It would be cheaper without silver but not nearly as good. Then the part is sandblasted to
remove brazing flux.
The carbide is precision ground to the size and/or shape required.

Finish sanded and cleaned up.

Ultra-precise final finish sharpening.

The bearing post is machined and threaded.

The bearing is installed, tuned and tested.
If the bit is out of balance and does not meet expectations, it is scraped, not drilled to make balanced.
Couple of things to note on Klingspor Router Bits:
Carbide is up to 4x thicker than many bits on the market. They are similar to Amana and Whiteside in quality and reputation.
Bits are ground to allow for chip extraction, especially on the woodworking bits like round overs and profiles. Many on the market have full bodies behind the carbide which is cheaper to produce.
1/2 Pure Silver brazing alloy for better performance and vibration control.